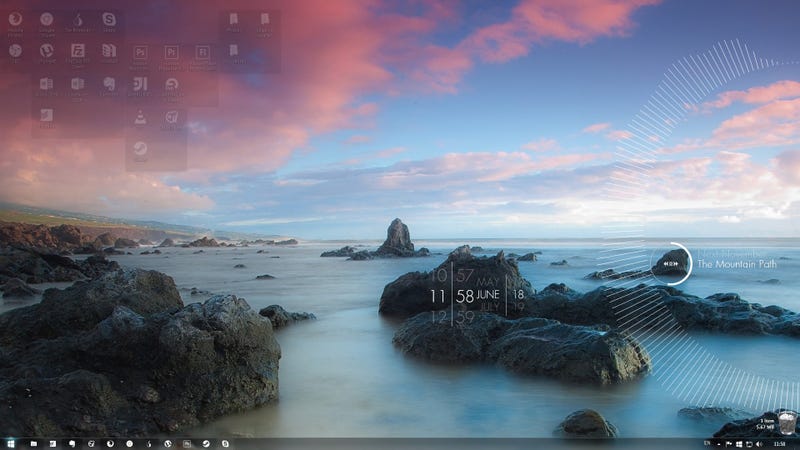 Here's a desktop I'm submitting for the Desktop Showcase. Hope you like it ;)
(OS: Windows 7)

Desktop background: from wallup
Windows theme: Shine

I used Fences for grouping desktop items.
Rainmeter skins used:
Start button: Flare (use the Start Button Changer)

The icons are mostly my own edits of icons from the web, but some come from this Reddit post.
I'm providing a download link for all the icons together here (zip file from Dropbox). :)

Please recomment if you like it and have fun customizing!